Published
March 30, 2023
0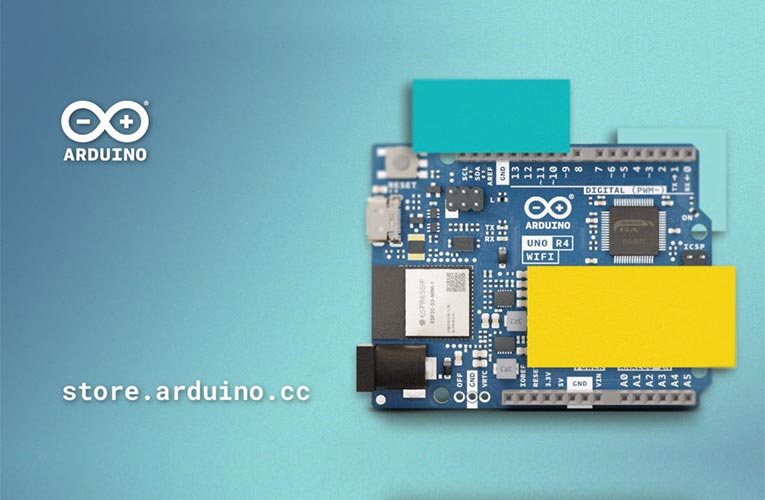 Arduino has announced two new boards to the Arduino family UNO R4 Minima and UNO R4 WIFI. The board maintains the same form factor and shield compatibility as its predecessor but offers a significant increase in performance thanks to its Arm Cortex-M4 core based, RA4M1 32-bit microcontroller from Renesas. Compared to the UNO R3, the UNO R4 offers 3x faster processing power, increased memory, and enhanced functionality. In case of connectivity, it also includes a USB-C port for programming and UART communication, a CAN bus, and a Serial Peripheral Interface (SPI) port. The Renesas RA4M1 microcontroller used in the new board offers a powerful and flexible solution for HMI designs that require a large number of capacitive touch channels and segment LCD controller. And the low power consumption and scalability options makes it a better choice for IoT applications as well. The UNO R4 looks to be a useful tool for both professionals and hobbyists who want to build interactive electrical creations.
Pinout, voltage, and form size have not changed from UNO R3 in order to maximise hardware and electrical compatibility with current shields and projects. In order to support more sophisticated projects, SRAM increased from 2 kB to 32 kB and flash memory increased from 32 kB to 256 kB. Also, in response to community requests, the maximum power supply voltage was raised to 24V with an enhanced thermal design, and the USB port was upgraded to USB-C. By connecting numerous shields to the board's CAN bus, users can simplify wiring and carry out various activities in concurrently. The new board also features a 12-bit analogue DAC.
You might want to check out circuit digest if you're seeking for experiments and projects that features the Arduino. Circuit Digest is a great resource for both amateurs and experts because it provides a wide selection of project instructions, articles, and resources on Arduino and other microcontroller based projects.