Published
January 30, 2020
0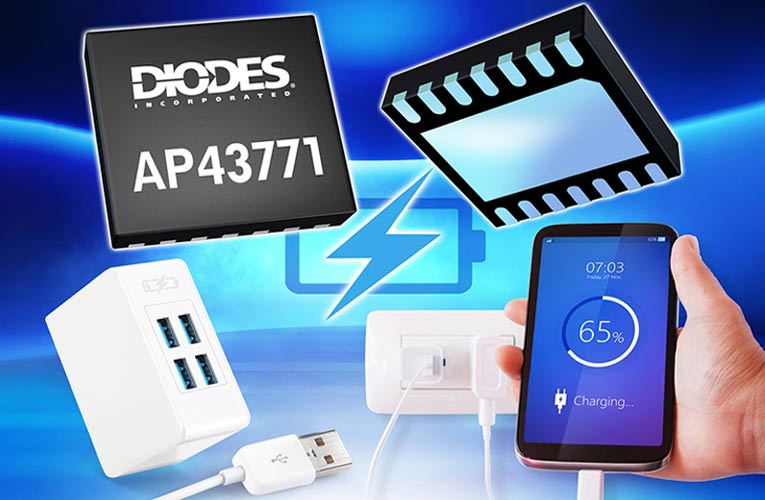 Diodes Incorporated has released the AP43771 USB Type-C power delivery (PD) controller for high power USB solutions, the new controller also features an embedded microcontroller with a one-time programmable memory. AP43771 forms the basis of offline chargers that supports Quick Charge with extremely low standby power consumption. It provides 18W output power when combined with the AP39303 PWM switcher and APR34709 synchronous rectification (SR) switch ICs, it can also provide 33W charger solution when combined with the AP3303 PWM controller and the APR347 SR controller.
The AP43771 can adjust the constant current and constant voltage (CC/CV) output driver in 50mA steps, up to 6A and 20mV steps, between 3V and 16V respectively. The AP43771 integrates support for USB PD revision 3.0 V1.1 and Qualcomm Quick Charge (QC) 2.0, 3.0, and 4/4+ technology as well as battery charging (BC) revision 1.2. The controller also supports the programmable power supply (PPS) feature that was introduced with the latest version of the USB PD specification.
The controller is delivered in small DFN30303-14 (3mm x 3mm) packaging as per the size and cost requirements of mobile charger applications. For more information about AP43771, visit the product datasheet from the official website of Diodes Incorporated.