Published
November 12, 2019
0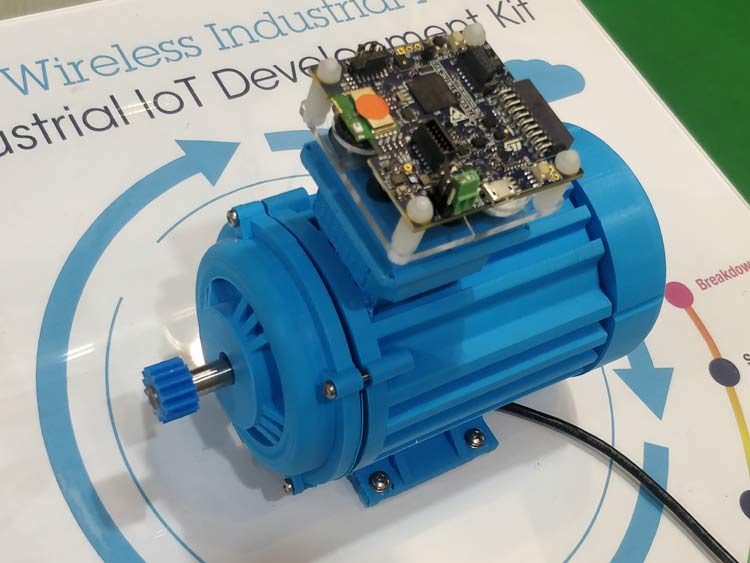 STMicroelectronics, a world leader in providing semiconductor solutions, exhibited their products and solutions at Electronic India 2019. These demonstrations covered a wide range of exiting control modules, development boards and ICs for different domains including Automotive Solutions, Industrial Connectivity Solutions, IoT Solution and Artificial Intelligence.  A brief intro of each product exhibited in their booth at Electronica India 2019 is given below.
Motor Control for PMSM motors
This platform provides a motor control solution for 3-ph, DC brushless or Permanent Magnet Synchronous Motors (PMSM). It is based on newly launched MCU STM32G431 and STSPIN830 Field-oriented control (FOC) ready driver
STSPIN830 is a compact and versatile field oriented control FOC ready three-phase motor driver. It integrates in a very small 4 x 4 mm QFN package, both the control logic and a fully protected low RDSon triple half-bridge power stage. Thanks to a dedicated MODE input pin the device offers the freedom to decide whether to drive it through 6 inputs (one for each power switch) or a more common 3 PWM direct driving inputs.
It supports both single and three shunts architectures and embeds a PWM current limiter based on user settable values of reference voltage and OFF time. The devices can be forced in a low consumption state reducing the total current consumption down to less than 45 μA.
1 KW BLDC E-Rickshaw Solution
The 1KW BLDC operated E-Rickshaw is based on ST Platform with built-in DC-DC Converter. The 1 kW BLDC traction controller is a reference design for low voltage battery powered light electric vehicles running on nominal 48 VDC and 50A peak current. The wide input voltage range (42-65 V) and combination of hardware and design features deliver a highly responsive and efficient solution with fault diagnostic features that render this drive a highly viable solution across a variety of applications. The controller has the following features
1KW E-Rickshaw controller based on STM8
Over voltage / Under Voltage protection,
Over Current Protection (multiple levels , HW & FW )
The R-Rickshaw demonstrated in the booth also had a demonstrator board for Automotive Front and Rear Lights. These Demo boards are for the Automotive Front and Rear Lights based on ST products. The features of the same are listed below.
High power automotive LED lights based on automotive grade drivers from ST
LIN connectivity for synchronization among various lights
Predefined cyclic demos and RC5 remote for control
High beam, low beam, dtrl, turn, back, fog & stop/tail lights
Error simulation, detection and representation (turn lights
Smart Agriculture Demo
ST has all the building blocks to create an integrated solution for Smart Agriculture applications. This Demo on Smart Agriculture from ST was showcased for the first time in India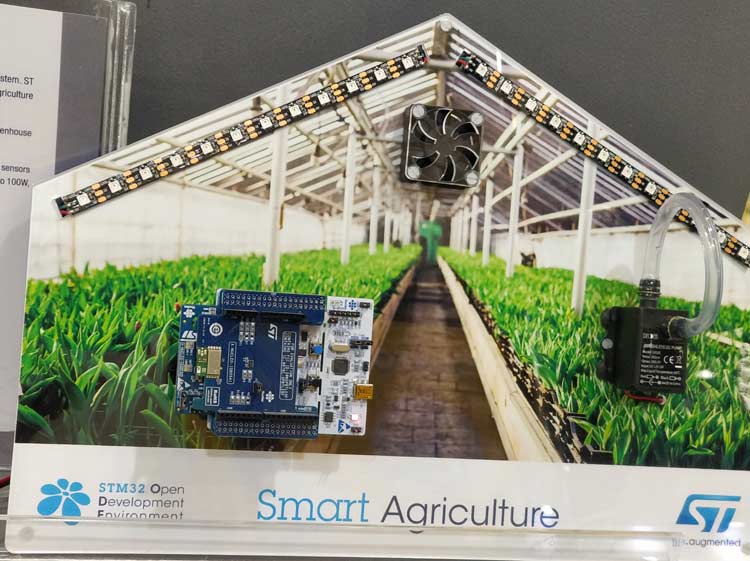 The demonstrated set-up was a Greenhouse model based on Open Development Environment ecosystem. The Greenhouse was equipped with Bluetooth MESH network topology to drive the greenhouse actuators and receive the greenhouse parameters. A mobile application (IOS and Android) helps to collect data measured by sensors (humidity, pressure, temperature) and remotely control RGB lights up to 100W, water pump, and fan.
VIPER26K – 1050 V High Voltage Converter
The device is a high voltage converter smartly integrating a 1050 V avalanche-rugged power section, with a PWM current mode control. The 1050 V-BV power MOSFET allows to extend input voltage range, and reduce the size of the DRAIN snubber circuit. This IC meets the most stringent energy-saving standards as it has very low consumption and operates in burst mode under light load.
The VIPER26K provides Highly integrated solution for Auxiliary Power Supply targeting Ultra-Wide Range suppliers, thanks to the integrated very-high BVDSS MOSFET. The features of VIPER26K is given below
Features:
Jittered Current Mode PWM Controller
Embedded 1050V BV Mosfet
Embedded Error Amplifier for direct feedback SMPS
Auto-restart protections
AI powered Human Activity Recognition
Many of us would have already heard about the SensorTile.box wireless multisensor development kit from STMicrelectronics. It is a ready to use product development box kit with a BLE sensor app to help engineers use and develop apps based on remote motion and environmental sensor data. Fans of ST would be quick to notice that this new version of SesnorTile.box comes in a compact blue box with a larger battery compared to its older version. The new board has also enhanced its form factor to make it suitable for wearable application designs.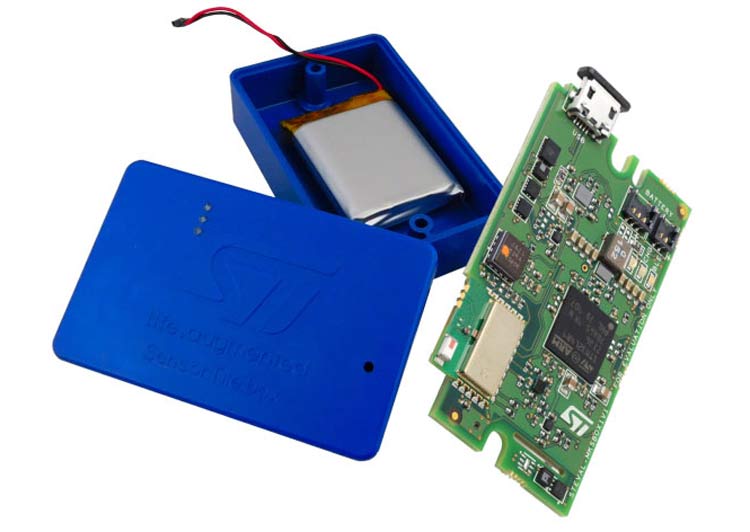 In this booth a Human Activity Recognition demo was exhibited by using the SensorTile Hardware classifying activity with a trained neural network. The recognition results were displayed on a Mobile App. The features of the demo are listed below:
Full example of Neural Network project using Motion MEMS as input with data pre-processing
Runs on small form factor, battery-powered SensorTile Hardware
Also works for data collection and labeling on the SD Card
Firmware update Over The Air (FOTA) available
This activity recognition can be adapted in various applications such as Smart Wearables, predictive maintenance, baby/pet monitoring and smart buildings.