Published
June 22, 2022
0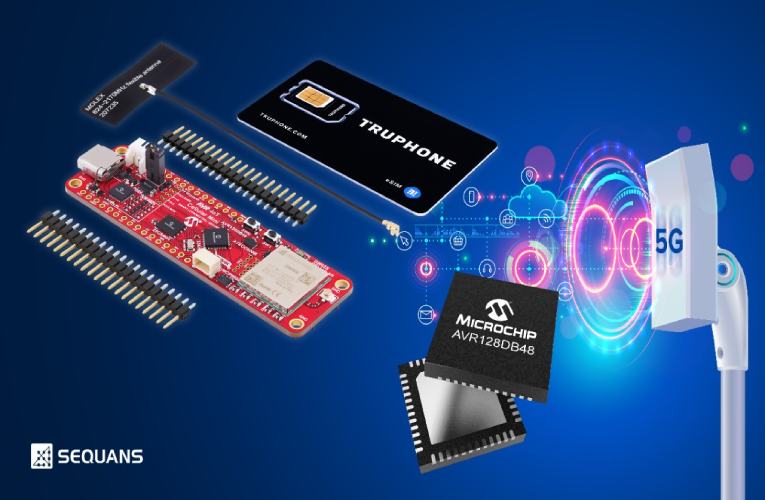 Microchip Technology Inc. has introduced a new AVR-IoT Cellular Mini Development Board that is based on the AVR128DB48 8-bit MCU and provides a robust platform to start building sensor and actuator nodes on 5G narrowband IoT networks. The AVR-IoT Cellular Mini Development Board is a small form factor board which makes it an ideal solution for developers who want to connect IoT devices to an available 5G network. Moreover, it features an ATECC608B CryptoAuthentication device that can be configured with the IoT Provisioning Tool to connect securely to Amazon Web Services (AWS).
This development board comes pre-configured to send data from on-board light and temperature sensors to the cloud, viewable using Microchip's sandbox portal. The sandbox portal provides customers with the ability to track and monitor their device in real-time from a remote location. This functionality covers the core requirements of many applications in various industries including agriculture, industrial and energy, and consumer spaces such as transportation of goods, alarm systems, building automation and remote monitoring.
The AVR-IoT Cellular Mini Development Board is fully Arduino compatible. The AVR-IoT Cellular Arduino Library provides HTTP(s), MQTT, low power and other functions. The board, which fits the Adafruit Feather form factor, also features a Qwiic/Stemma I2C connector that makes it easy to add functionality.