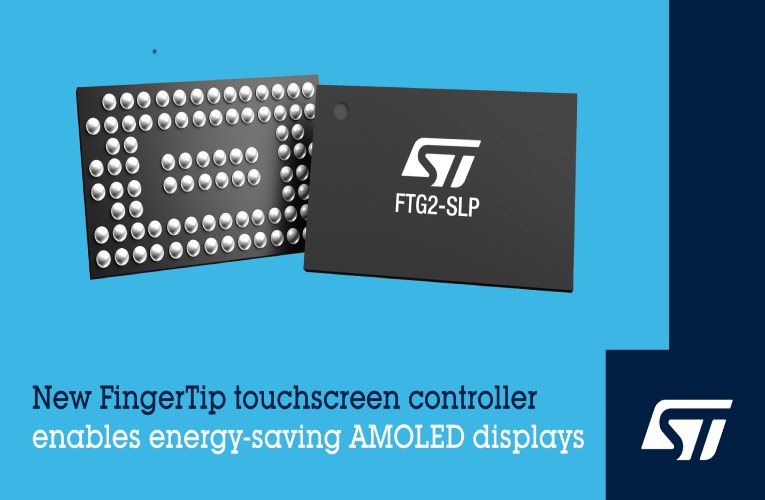 STMicroelectronics has introduced the new FingerTip FTG2-SLP touchscreen controller that supports both synchronous and asynchronous display operations which gives the OEMs the ability to maintain seamless user interactions as the refresh rate changes dynamically. This new controller is also ideal for smartphones with flexible AMOLED displays that integrate the touch-sensitive panel directly on the OLED emitter layer for an extremely thin profile.
Based on an Arm Cortex-M4 core and integrating large flash memory, this FingerTip FTG2-SLP provides full flexibility to implement advanced touch features and the analog front end (AFE) leverages a differential architecture and multiple scanning methods to ensure faultless touch detection. The internal design also ensures very low intrinsic noise, delivering a high signal-to-noise ratio and the report rate of 480Hz captures every touch event even when operating at the display's highest refresh speed.
In addition, proprietary hardware and firmware developed by ST and a special hibernation mode ensure extremely low power consumption that further contributes to maximizing battery lifetime. This new FingerTip FTG2-SLP touchscreen controller is now in production.