Published
June 17, 2021
0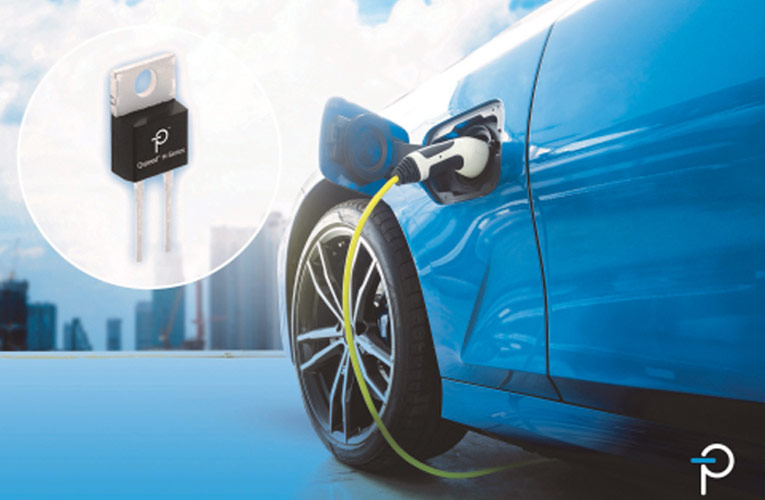 The QH12TZ600Q from Power Integrations is a new 600 V 12 A automotive-qualified Qspeed silicon diode that features reverse recovery charge (Qrr) as low as 14 nC at 25 °C for efficient, high-switching-speed designs. The low reverse recovery charge of this diode improves the efficiency of the PFC stage of on-board chargers and reduces the thermals of the PFC MOSFETs.
The Qrrof this AEC-Q101-qualified QH12TZ600Q Qspeed diode as told by the company officials is half that of the competing ultra-fast silicon diodes available in the market. This makes it suitable for automotive on-board charger applications that require higher switching frequency to reduce volume and weight and enables the Qspeed diodes to replace SiC devices.  
Available in the compact, 2.5 kV isolated TO-220 package, this diode with direct mounting to metal heat sinking offers high thermal performance. The device makes use of PiN and Schottky diode technology, which enables it to achieve high performance. The smooth reverse recovery current transition not only increases efficiency but also reduces EMI and peak reverse voltage stress, thereby eliminating the need for snubbers when used as output rectifiers in onboard chargers. The new Qspeed diodes are available for $1.17 in 10,000-piece quantities.