Published
February 1, 2023
0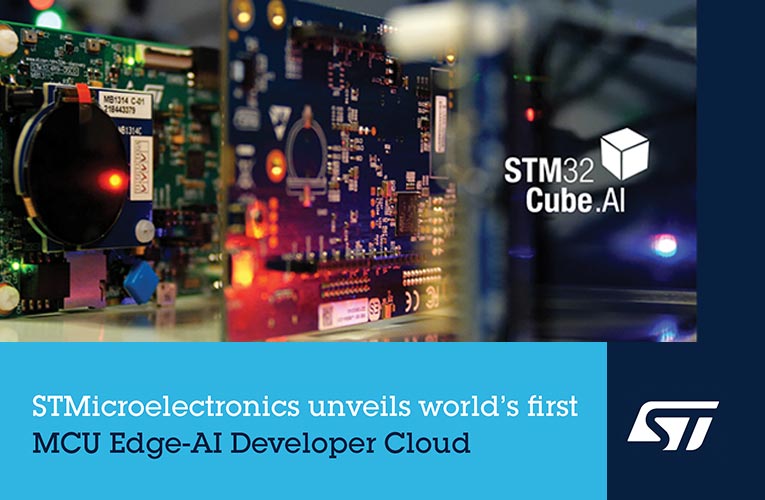 STMicroelectronics has launched the STM32Cube.AI Developer Cloud, a suite of online development tools for embedded AI developers and data scientists. The company is hoping to streamline the development of edge AI technology with the new tools and services, which have been designed to simplify hardware and software decision-making.
The STM32Cube.AI desktop front-end includes resources for developers to validate and generate optimized STM32 AI libraries from trained Neural Networks. The STM32Cube.AI Developer Cloud, an online version of the tool, offers a range of new features including:
An online interface for generating optimized C-code for STM32 microcontrollers, without prior software installation
Access to the STM32 model zoo, a repository of trainable deep-learning models and demos to speed up application development. The model zoo is hosted on GitHub and automatically generates "getting started" packages optimized for STM32.
The world's first online benchmarking service for edge-AI Neural Networks on STM32 boards. This cloud-accessible board farm features a broad range of STM32 boards and enables data scientists and developers to remotely measure the performance of optimized models.
The STM32Cube.AI Developer Cloud is now freely available to registered MyST users and has undergone testing by several embedded development customers. Several industry experts have praised the tool, with Toly Kotlarsky, Distinguished Member Technical Staff at Zebra Technologies Corporation, stating that it has allowed the company to "implement high-performing AI applications running on low-cost MCUs."