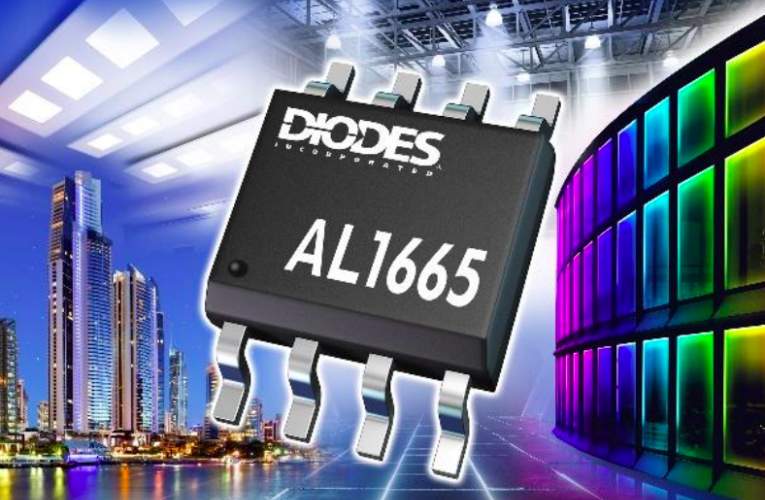 Diodes Incorporated released AL1665 single-stage, fly-back and buck-boost controller for commercial, connected, and dimmable LED lighting installations operating at up to 100W. The AL1665 controller can drive an external MOSFET to control LED loads and maintain a high power factor providing a compact and efficient solution that helps minimize the use of additional components and maintains high switching efficiency. The AL1665 controller is a Primary Side Regulation (PSR) controller which can provide accurate Constant Current (CC) regulation without opto-coupler and secondary control circuitry.
The ability to apply dimming across 0.5% to 100% of the high-power output makes the AL1665 controller fits itself in applications such as General LED Lighting Driver with Dimming Function, General Purpose Constant Current Source, LED Backlighting Driver and Smart LED Lighting. Also, the developers can design smaller solutions using less PCB area and achieve lower bill of material costs with PSR, while simultaneously delivering constant current regulation to high-power LED lighting applications.
Features 
Support Analog and PWM Dimming
Analog Dimming Range: 5% to 100%
PWM Dimming Range: 0.5% to 100% (1k PWM Frequency)
High PF>0.9 and Low THD<20%
Tight LED Current Variation Range
LED Current Line Regulation: ±2%
LED Current Load Regulation: ±2% Full Load to Half Load
The AL1665 comes in SO-8 package and is available from Diodes.