Published
June 23, 2022
0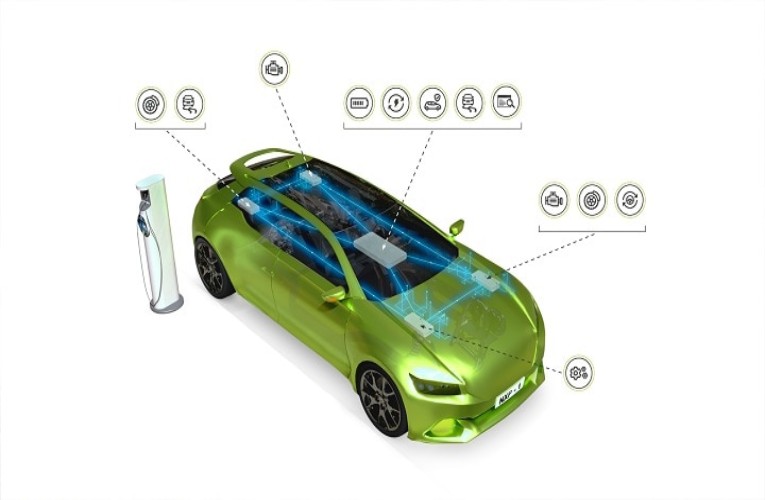 NXP Semiconductors has announced two new processor families S32Z and S32E that help enable software-defined vehicles, reduce software integration complexity and enhance security and safety. The S32Z processors are ideal for safety processing and domain and zonal control, while the S32E processors are ideal for electric vehicle (xEV) control and smart actuation. These processors are developed according to processes that are certified to ISO/SAE 21434 for cybersecurity and ISO 26262 for ASIL D functional safety.
These real-time processors feature eight Arm Cortex-R52 processors cores with split-lock support that operate at up to 1 GHz to address the challenges of safely integrating deterministic, high-performance real-time applications. The processors isolate independent real-time applications with "core-to-pin" hardware virtualization and resource firewalls for freedom of interference. A communications accelerator (FlexLLCE) supporting 24 CAN interfaces, along with a Gigabit Ethernet switch supporting Time-Sensitive Networking (TSN), provides vehicle data seamlessly to "virtual ECUs" to improve efficiency and streamline software development.
These new processors are available with up to 64 MB of integrated flash memory for large, zero-downtime over-the-air (OTA) updates and support LPDDR4 DRAM and flash expansion memory with execute-in-place (XiP) mode for large applications and AUTOSAR Adaptive applications. Moreover, a hardware security engine (HSE) supports secure boot, accelerated security services and key management.