Published
December 5, 2019
0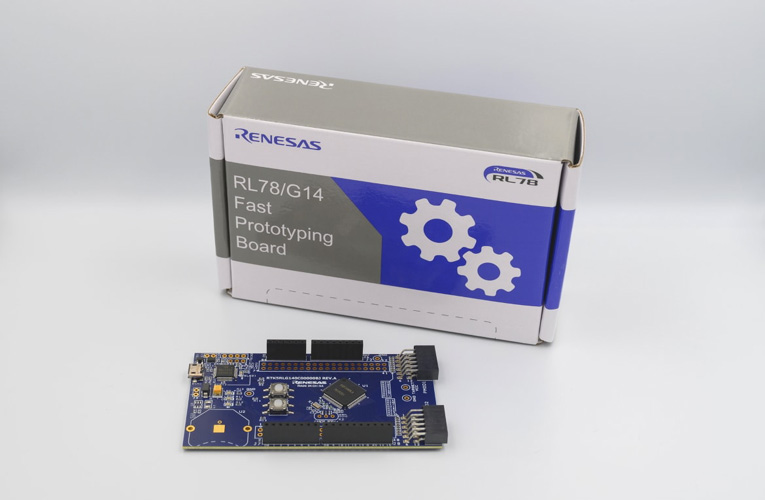 The Renesas Electronics Corporation has introduced the RL78/G14 Fast Prototyping Board, a low cost, function-rich board that can enable rapid product development for IoT endpoint equipment. The low cost and quick development prototyping gives users the agility to respond to rapid changes in technology and market needs and reduces the time to market for new products. With the help of the new RL78/G1D BLE Module Expansion Board, the users can combine with the new prototyping board to add Bluetooth Low Energy wireless communication functions with ease. The new prototyping board is based on the RL78/G14 Microcontroller(MCU) that provides a rich set of functions in the low power RL78 Family.
Features of RL78/G14 Prototyping Board:
Has an internal emulator circuit, this removes the need to purchase additional debugging tools.
They are more affordable than their previous versions
It provides access to all of the RL78/G14 signal pins and includes Arduino and Pmod interfaces to allow easy functional expansion
By combining Semtech SX1261 or SX1262, Prototyping for IoT sensor devices using wireless communication based on LoRa with extended period battery drives becomes possible.
Features of RL78/G14 Microcontroller: 
Achieves numerical processing performance of 51.2 DMIPS at 32 MHz.
Includes 512 KB of flash memory and up to 48 KB of RAM
Has timers and 8-bit D/A converters
Lower current drain of 66 µA/MHZ when the CPU is operating and 240nA in standby mode (STOP).
The new RL78/G14 prototyping board is suitable for motor control in portable equipment and IoT sensors, as well as a wide range of IoT endpoint equipment, such as home appliances, industrial equipment, building automation, and health care equipment. Both boards are available now with recommended reference prices of US$20 per unit for the RL78/G14 Fast Prototyping Board and US$25 per unit for the RL78/G1D BLE Module Expansion Board. For more details about the RL78/G14 Fast Prototyping, boards visit the product page on the official website of Renesas Electronics.