Researchers from the Georgia Institute of Technology have developed a new framework for adaptive task allocation during missions assigned to be completed by multiple robots. Based on the unique capabilities and characteristics of the robots, the framework helps in assigning them the tasks.  
The framework is based on a task allocation technique for heterogeneous multi-robot systems that they introduced way back. The previously devised strategy entails the use of an algorithm that accounts for differences in individual robot capabilities and allocates tasks accordingly. The allocation and execution of these tasks take place simultaneously. The framework helps in solving optimization problems online suggesting robots, how to prioritize their contributions to the various tasks they are assigned i.e. task allocation, and how to do so i.e. task execution.
The new framework does not require an explicit model of the environment or of robot capabilities that are unknown. It considers the collective progress made by the team of robots on a given mission and each robot's performance on individual tasks.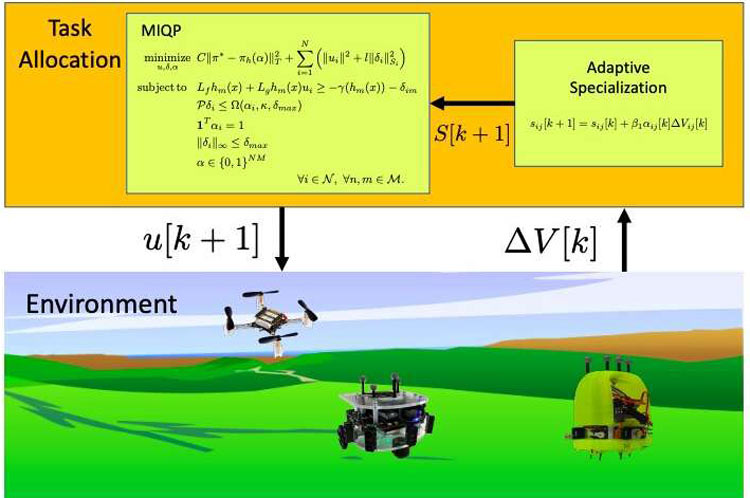 ​
The framework was evaluated in a series of simulations and researchers found that it achieved highly promising results, the simulation video is shown below. The approach enabled effective task allocation among robots under a variety of environmental conditions, even if the capabilities of individual robots were unknown before their deployment.
The researchers are working on including each robot's features like sensors and actuators, so the feature failures could be modeled explicitly online. Also, the distribution of computation amongst the robots (decentralized) is another aspect that is being looked into by the team.