Published
June 14, 2021
0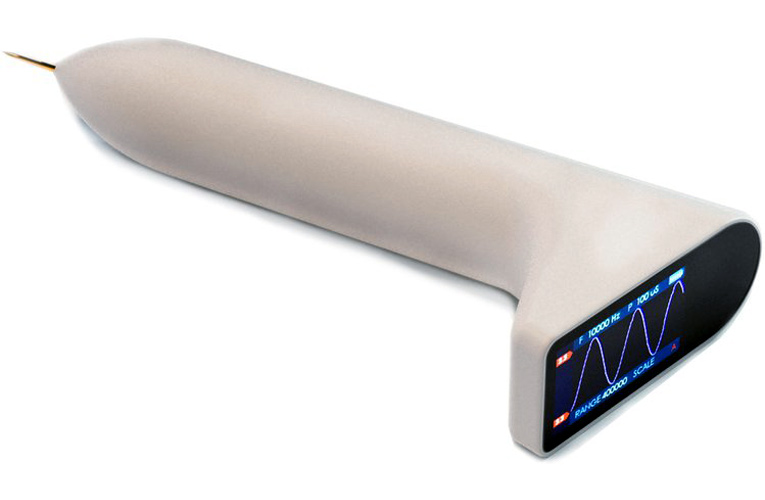 If you are an electronic enthusiast, you surely would be interested in the latest Arduino-based tools released to ease the development process. QUARK is one such device that ensures to helps you in simplifying the development of electronic devices on Arduino, ESP32, STM32, and more. Simple and 100% open-source, this wireless Arduino-based electronics multi-tool comes equipped with a full-color screen and touch-based control and measures 120 mm in length and 20 mm in diameter.
The QUARK Arduino-based multi-tool comes with a bright, full-color screen that has a resolution of 240 x 135 px and displays all necessary information. The control is touch-sensitive, and users can swipe on the body of the PCB/enclosure for switching operation modes. The screen of the device is connected to a built-in probe, while a second probe is connected to the USB Type-C connector. 
Not only does the device help in simplifying the development of Arduino, STM32, and ESP32 based projects but also in power supply debugging, electronics repair and diagnostics, sensor diagnostics, etc. It can be wirelessly connected with the smartphone application via iOS or Android to be viewed on the larger screen and to configure the probes for other potential use-cases. Even if the device is not connected to the app, it is capable of working independently.
By touch swiping on the body of the probe, users can change operation modes on the built-in screen. In voltage measurement mode, the device displays logic levels and in amperage measurement mode, it builds a graph of the change in values. When the values of resistor, capacitor, and inductors are measured by the device, the display not only shows the measured value but also the color and code markings. Additionally, the oscilloscope can adjust the scale and has both manual and automatic modes. In UART mode, the device automatically adjusts the baud rate and displays the data stream.
Key Features of QUARK Arduino-based Multitool
Measures voltage from 0 to 26 V
Current measurements from 0 to 3.2 A
Resistance measurements from 0 to 2 mΩ
Capacitance measurements from 2 pf to 1000 uF
Measurement of inductance up to 1 H
Oscilloscope with a sampling rate of 400 kHz
UART logger
UART plotter
Signal generator
Connects to our smartphone app via Bluetooth
Smartphone app supports iOS and Android
Built-in 700 mA battery provides up to 5 hours of uninterrupted operation
Charged via USB Type-C
All functionality is fully available with or without a smartphone