Published
November 4, 2022
0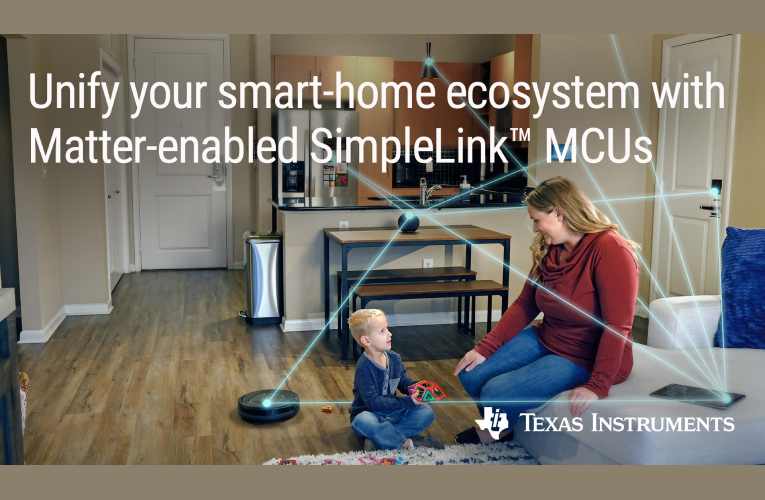 Texas Instruments has introduced the new Matter-enabled software development kits for Wi-Fi and Thread SimpleLink wireless microcontrollers (MCUs) that will streamline adoption of the Matter protocol in Internet of Things (IoT) applications. Engineers can use the new software and wireless MCUs such as the CC3235SF and CC2652R7 to create ultra-low-power and secure, battery-powered smart home and industrial automation IoT applications that seamlessly connect with devices across proprietary ecosystems.
The software builds on TI's close involvement with the Connectivity Standards Alliance and innovation in the 2.4-GHz connectivity space. New TI SimpleLink wireless MCUs can help designers reduce standby power consumption up to 70% in Thread applications compared to competing devices, extending battery life up to four years while using five-second polling. 
For long-range connectivity applications, the highly efficient integrated power amplifier in these wireless MCUs enables reliable connectivity by consuming 101 mA at +20 dBm, further reducing battery power consumption at higher output power.
Availability
The CC2652R7 and the CC3235SF MCUs are now available through TI and authorized distributors, with pricing in 1,000-unit quantities starting at US$3.01 for the CC2652R7 and US US$4.53 for the CC3235SF.