Published
November 11, 2021
0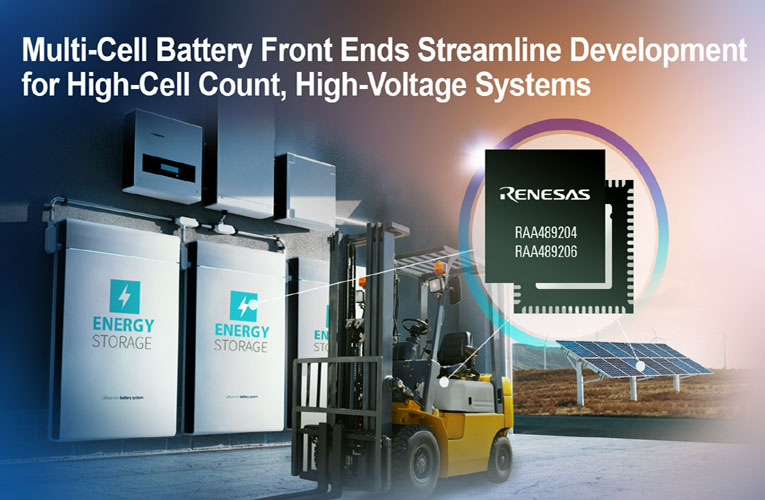 Renesas Electronics Corporation has launched a new family of multi-cell full battery front end ICs that feature a critical function to enable fast recharging and high utilization in large battery packs with hot plug tolerance up to 62V. These new ICs are designed for battery management systems built for the larger, high-voltage battery packs that power e-scooters, energy storage, high-voltage power tools, and other high-voltage equipment. Moreover, high integration of this device simplifies the design cycle and reduces customers' system BOM costs.
The RAA489206 IC provides full high-side battery protection and monitoring for 4S to 16S cell battery packs and features Low current consumption with an average IDLE mode current of 200µA. This IC is designed for higher voltage mobility applications where larger cell count and temperature variance across cells are more likely to lead to cell-to-cell imbalances. Also, it supports I2C and SPI protocols allowing customers to connect a microcontroller (MCU) in a proprietary battery management solution. 
The RAA489204 Li-ion battery manager IC supervises up to 14 series connected cells and provides improved daisy chain operation with accelerated device-to-device communication and enhanced diagnostics compared with previous-generation devices. With internal cell balancing options, this IC supports the higher voltages and cell count required by UPS systems, grid backup, and other energy storage systems.  
Availability
The RAA489206 and RAA489204 ICs are optimal for robust Battery Management System applications and are now available.