Published
July 28, 2021
0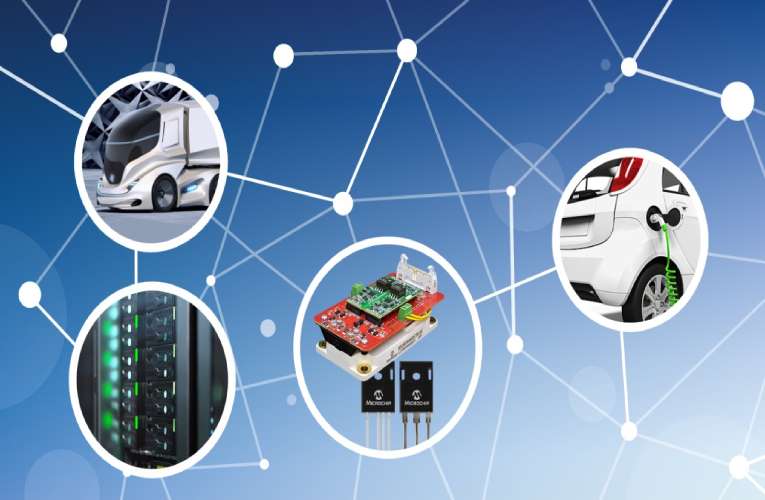 Microchip Technology has expanded its silicon carbide portfolio with high-efficiency, high-reliability 1700V silicon carbide MOSFET die, discrete and power modules. The new 1700V silicon carbide technology is smart alternative to silicon IGBTs and unlike previous technology doesn't ask designers to compromise on performance and eliminates the need to use complicated topologies.
In addition to this, the new 1700V silicon carbide MOSFET die modules can bloat the size and weight of power electronic systems with the use of transformers. With reduced part count, greater efficiency and simpler control schemes, this new product family allows engineers to move beyond IGBTs. Moreover, the power conversion units can be significantly reduced in size and weight without switching limitations. This frees up the space for more charging stations giving additional room for paying passengers and cargo, or extending the range and operating time of heavy vehicles, electric buses and other battery-powered commercial vehicles at reduced overall system cost.
The company is streamlining the adoption of its technology with a family of AgileSwitch digital programmable gate drivers and wide range of discrete and power module packaging, available in standard and customizable formats. These gate drivers help speed silicon carbide development from benchtop to production. Other Microchip silicon carbide products include families of MOSFETs and Schottky Barrier diodes at 700V and 1200V that are available in bare die and a variety of discrete and power module packages. These 1700V silicon carbide MOSFET die, discrete and power modules are available now for order in a variety of package options from the company website.