Published
March 10, 2023
0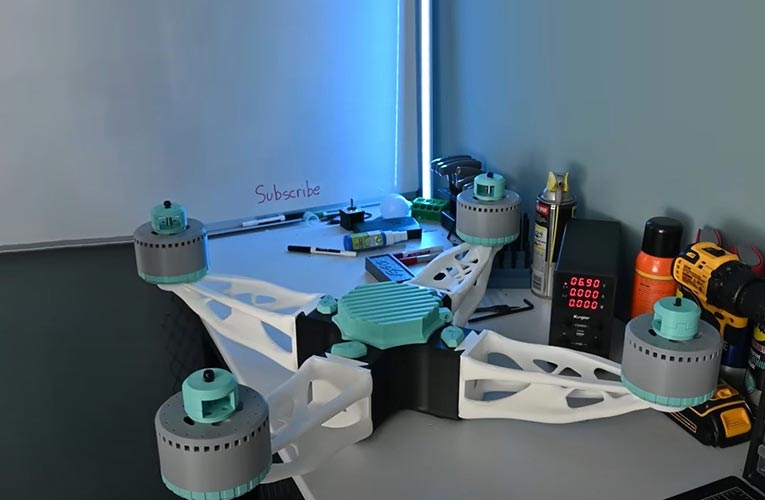 A 3D Printer can do wonders in the hands of the right person. The 3D-printed quadcopter is one such thing that is completely made using this technology. The central part and the hands are custom designed on CAD software and are then sent to the 3d printer.
The main magic of this quadcopter is actually not its chassis but the motors themselves. The motor is made up of two parts: - the stator and the rotor.
The external body for the motors is made by using PLA. The stator is created by inserting a magnet into the inner circumference of its body. The rotor or the core is made by printing magnetic PLA and then wrapping the copper coil around it.
This motor has a max thrust of 3 kg but the huge size of the motor for the same amount of thrust generated can be a big no-no. rechtin reduced the size using some CAD optimizations but we have yet to see the drone to be completely airborne which we will know in part 2 of his video.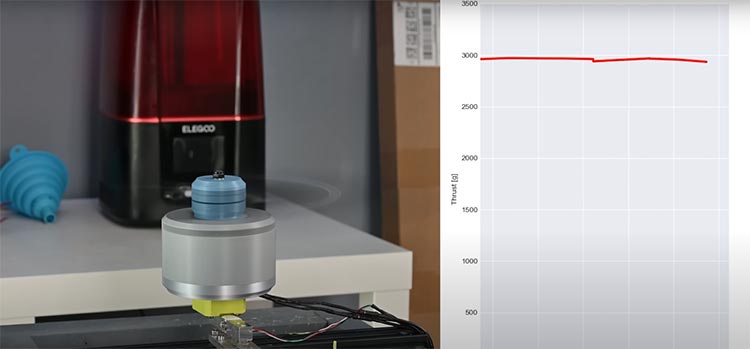 The project files for the quadcopters are not yet out but hopefully, we will get to see that in the future. This quadcopter can be a good DIY for tinkerers who want to experiment with 3d printing and drone tech to challenge themselves.
Video
Drone building is a rewarding process but often one filled with difficulties, but yet again Michael Rechtin showed us how impressive this process can be by building a 3D printed quadcopter. He used CAD software to design and a Creality Ender 3D printer to print the quadcopter with precision and accuracy. The build process can be a bit challenging for beginners, so we will recommend them to first learn more about drone building and then move on to build something like this.