Published
December 16, 2019
0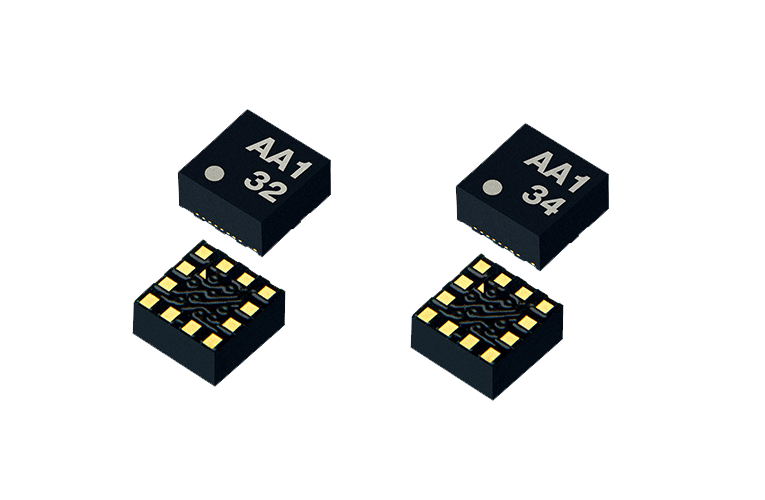 Kionix, a ROHM Group Company, has introduced two new accelerometers namely KX132-1211 and KX134-1211. These accelerometers were designed especially for high accuracy, low power motion sensing applications in the industrial equipment and consumer wearable applications.  KX132-1211 and KX134-1211 are 3axis accelerometers with Advance Data Path (ADP) technology that allows noise filtering and sensor signal processing normally carried out by the MCU to be performed by the accelerometer. They help in reducing the MCU load and power consumption along with the improved application performance. They consume 0.67 μA at the low power mode which is 63% lower current consumption when compared with other conventional devices.
Features of KX132-1211 and KX134-1211
Operate at a supply voltage of 1.7V to 3.6V
Operate in a temperature range of -40°C to 150°C
Current consumption ranges between 0.5 -162 μA
Increased Sensing Frequency of 8500Hz
Increased Acceleration Detection of ±64g
Support Digital SPI/ I2C interface
Include Wake Up and Back to Sleep functions
KX132-1211 and KX134-1211 were optimized for machine monitoring to meet the current industrial requirements. The factories today have started reducing the labor cost and increase their efficiency with the help of a concept called predictive maintenances that helps the companies to detect the abnormalities before equipment malfunctions. This method needs health monitoring devices like accelerometers along with sensors to detect equipment conditions like motor vibration.
The new accelerometers can be used in applications such as machine health, predictive maintenance, and condition/vibration monitoring (machine condition monitoring) in motor equipped industrial equipment, logistics tracking in combination with GPS, wearables and automotive smart keys. For more information about KX132-1211 and KX134-1211 visit the respective product pages on the official website of Kionix.