Published
October 26, 2021
0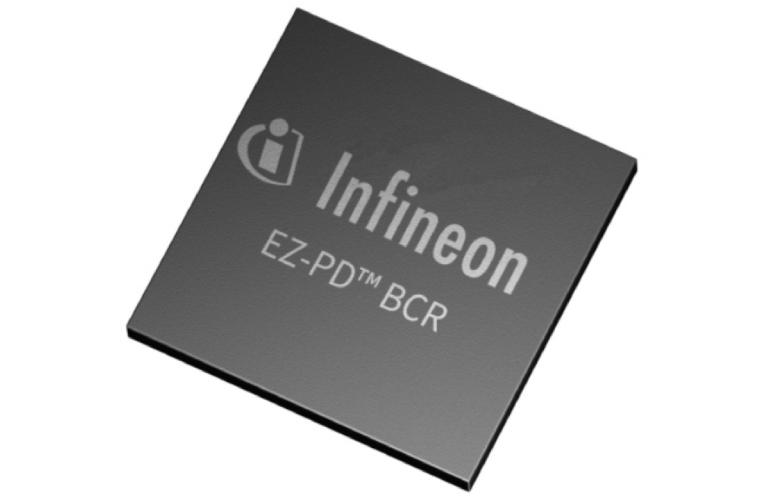 Infineon introduced EZ-PD BCR (Barrel Connector Replacement) which is a highly integrated USB-C controller, together with the USB-C connector, it replaces barrel connectors, custom connectors, or legacy USB connectors in electronic devices. The EZ-PD BCR solution supports the USB Power Delivery (PD) standard that interoperates with all USB-C power adapters without the need for firmware development.
The specification caters to much higher power ratings than typical smartphone-based charging designs, as it is intended to power hard drives, printers, and displays, as well as larger portable electronics like laptops. This USB standard enables both host and peripheral devices to provide power, the power direction is no longer fixed and thus, power management across multiple peripherals is optimized.
EZ-PD™ Barrel Connector Replacement (BCR) Supports USB Type-C & Power Delivery 3.0 Programmable Power Supply, Apple Charging (2.4A), extended industrial temperature range (–40 °C to +105 °C) and UFP-only with configurable RD and RD-DB. 30V-tolerant regulator, VBUS-to-CC short protection and On-chip overvoltage protection (OVP) are some integrated analog blocks.
Changing to a USB-C charging port using EZ-PD BCR at the power-sink holds numerous benefits for the consumers.