Published
September 18, 2020
0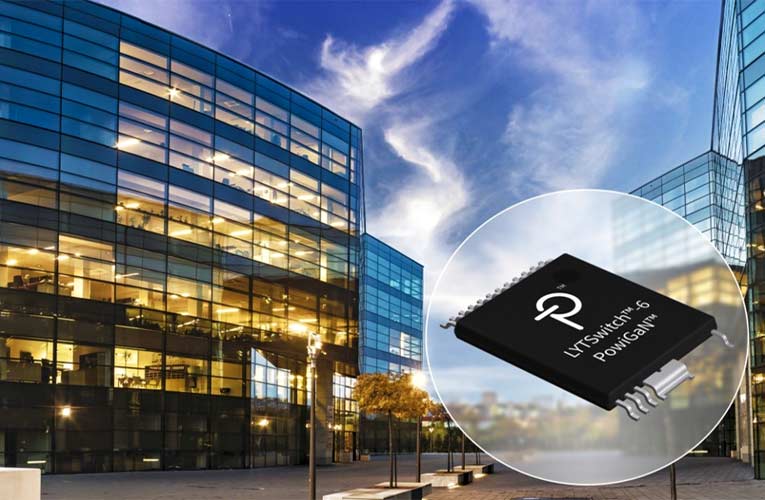 Power Integrations have introduced the LYT6078C, a new member of its LYTSwitch-6 family of safety isolated LED drivers for smart lighting applications. The LYT6078C uses the Power Integrations' PowiGaN™ gallium nitride (GaN) technology for better efficiency and performance benefits. The LYT6078C comes in an SOP-24 surface mount package and incorporates a 750V power switch and delivers flicker-free output up to 90W.
The PFC stage and the LYTSwitch-6 driver provide a system efficiency of up to 90%. Protected by the advanced thermal fold-back system, the LYTSwitch-6 ICs can reduce the output power to limit device temperature during abnormal conditions but still provides light output. The FluxLinc communication technology used in the device provides secondary-side control without the need for an optocoupler, it also provides better than ±3% CV and CC regulation across the line, load, temperature, and manufacturing.
When combined with the HiperPFS-S PFC controller, the LYT60078C driver IC can provide high power factor, low harmonic content, high efficiency, and 3-in-1 dimming with zero-to-100% output current.