Published
October 27, 2022
0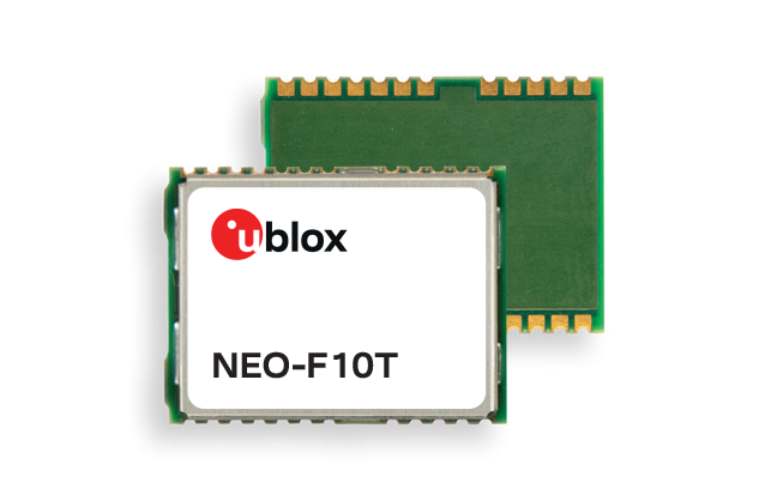 u-blox has announced a new, compact dual-band timing module u-blox NEO-F10T that offers nanosecond-level timing accuracy, thereby meeting the stringent timing requirements for 5G communications and is compliant with the u-blox NEO form factor (12.2x16 mm), allowing space-constrained designs to be realized without the need to compromise on size. This module is the successor to the highly popular NEO-M8T module, providing an easy upgrade path to dual-band timing technology. 
NEO-F10T includes advanced security features such as secure boot, secure interfaces, configuration lock, and T-RAIM to provide the highest-level timing integrity. This ensures that reliable, uninterrupted service is delivered as any attempt to interfere with the receiver is unlikely to be successful. Additionally, advanced anti-jamming and anti-spoofing algorithms are included to further enhance security.
Key Features
Meets 5G time synchronization requirements on a global scale
Unaffected by ionospheric errors
Combines accurate timing with low power consumption
Built-in security for highest robustness against malicious attacks
Industry-standard compact NEO form factor – easy upgrade from NEO-M8T
This module has a single RF input for all the GNSS bands and dual SAW filters for exceptional signal selectivity and out-of-band attenuation. It is compatible with u-blox's ANN-MB1 L1/L5 multi-band antenna, making it simple to evaluate the performance of the timing modules. The devices operate from a single 2.7 V to 3.6 V supply and draw just 19 mA (@ 3.0 V) during continuous operation.