Published
August 2, 2019
0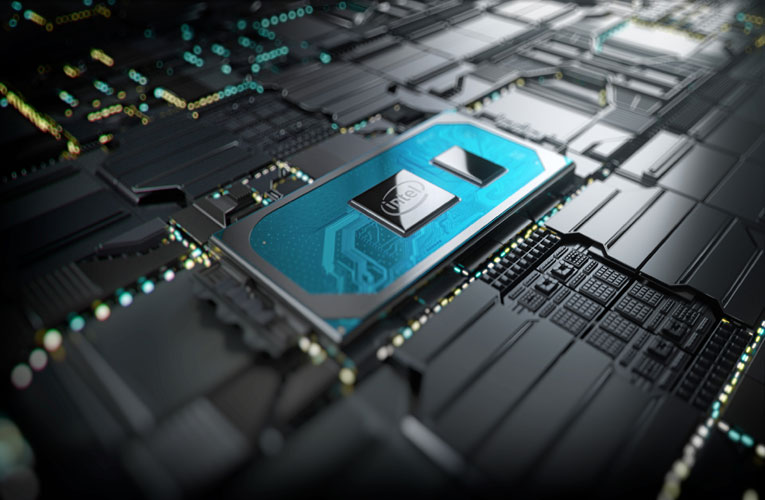 Intel officially launched 11 new, highly integrated 10th Gen Intel Core processors designed for remarkably sleek 2 in 1s and laptops. The processors provide the PC with high-performance artificial intelligence (AI) and feature new Intel ® Iris ® Plus graphics for amazing entertainment and enable the best connectivity1 with Intel® Wi-Fi 6 (Gig+) and Thunderbolt™ 3. The 10th gen Intel core processors will enable uncompromising and workload-optimized PC platforms with stunning performance across all vectors of computing. Also, 10th Gen Processors are optimized for AI, graphics, connectivity and I/O on the SoC for a solution that delivers a feature-rich suite of capabilities for OEMs to create laptops for people to watch, game and create more.
The 10th Gen Intel Core processors will deliver the intelligent performance needed for modern AI-infused applications, with a suite of features and capabilities:
Intel® Deep Learning Boost: It is a dedicated instruction set that speeds up CPU neural networks to maximize responsiveness in situations such as automatic picture enhancements, picture indexing and photorealistic effects.
Up to 1 teraflop of GPU engine: It computes for long-term, high-throughput inference apps such as video stylization, analytics and upscaling of real-time video resolution.
Intel® Gaussian & Neural Accelerator (GNA): For maximum battery life, Intel ® Gaussian & Neural Accelerator (GNA) provides a dedicated engine for background workloads such as speech processing and ultra-low noise suppression.
The 10th Gen Intel® Core™ processors features Intel Iris Plus graphics which makes a reality gaming in 1080p and higher-level content creation like quick application of video filters, 4K video editing and high-resolution photo processing on the go. Increased board integration enables PC manufacturers innovate on form factor for sleeker designs with Intel Wi-Fi 6 (Gig+) connectivity and up to four Thunderbolt 3 ports — the fastest and most versatile USB-C connector available.
Intel is also introducing a new processor number naming structure starting with this first set of 10th Gen Intel Core processors. For more information about Intel Processor Numbers visit official website of Intel.