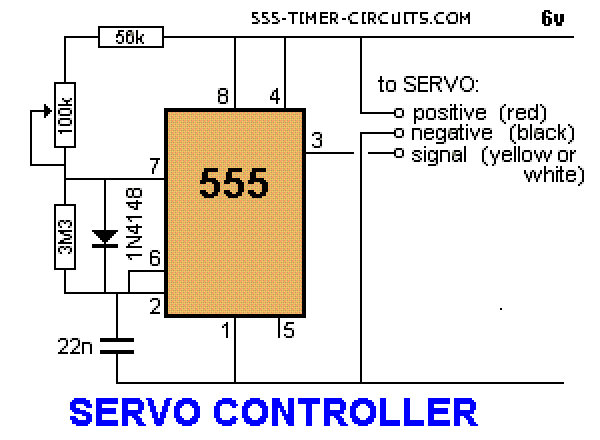 Hi
I am new to electronics forum and would like some advice on building the servo controller circuit in image.
I understand how to construct most of the circuit on the breadboard except for the wiring of the 100K variable resistor.
The 100K trim pot I am using has the usual three terminals but don't know witch terminal to fit where .
If I understand it correctly the 56k resistor goes to the end of the pot track the other end to pin 7 pn the 555
but I dont know where the wiper terminal should go.
Any help welcome,
Regards
DGB