Published
March 2, 2021
0
Remember the bionic hand we saw Robert Downey Jr. adorning in Marvel Movie, Iron Man? Of course, that appeared exciting and fascinating but in the real world, for people who have lost their limbs; it is not as fascinating as it appeared in the movie. However, there is no denial that bionics technology has changed the scenario and people have heaved a sigh of relief. Now, there are bionic eyes that help in restoring sight and prosthetic limbs to enable a person to move, exoskeletons that help people with spinal cord injuries walk, and much more. With artificial limbs, they can perform their day-to-day task with ease and are not dependent on anybody.
From myoelectric-controlled prosthesis to socket-based technology, there is a vast advancement that has taken place in the field of bionics. Some of you might question, how far we have come today in the field of bionics and what all technological advancements have taken place. Here, we'll try answering the same with some facts on recent advancements, companies that are working on creating the bionics, and what we can expect in the future.
Bionics Market Size & Recent Advancements
With the changing times, the world of bionics is evolving too! Robotics and AI technology are moving at an alarming rate and there is a lot of research going on in making bionics more advanced. Doctors, engineers, and students around the globe are striving to design more effective artificial limbs in the quest to help amputees get the sensation of touch using tactile feedback sensors and perform various tasks with ease.
The global Medical Bionics market size is projected to reach USD 23660 million by 2026, from USD 16940 million in 2020, at a CAGR of 5.7% during 2021-2026. The bionic arms available today are equipped with advanced pattern recognition algorithms for individual finger control and functional grips. Advanced Bionics, Mobiusbionics, Edwards Lifesciences, Ekso Bionics, LifeNet Health, Retina Implant, Orthofix International, William Demant, SECOND SIGHT are some of the major key players in the medical bionics that have made a mark with their innovative technologies.
1. Open Bionics' 3D-printed Hero Arm with a number of sensors picks up the muscle movements. This is a lightweight and affordable myoelectric prosthesis that enables users to grab, pinch, high-five, fist bump, and thumbs-up. This full prosthesis is robust, and the innovative socket that's comfortable, easily adjustable, and breathable.  
2. Ottobock bebionic hand offers 14 grip patterns and comes with a carrying capacity of 45 kgs. With features like grip patterns and control system, thumb rotation, proportional speed control, auto-grip, and more; this bionic arm is a true bliss for users as it enables them to perform various functions with ease.  
3. University of Utah's bionic leg is the AI-powered prosthetic bionic leg that allows users to move around naturally, climb stairs, stand up from the chair, and much more. This is a powered prosthetic that is lighter yet stronger than the biological leg. It is still in the development stages but is surely promising.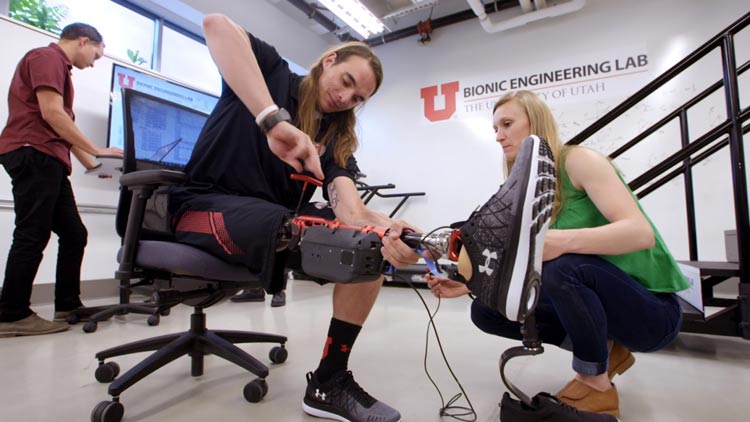 4. BioDapt Moto Knee is a durable and highly adjustable lower limb prosthetic used for action sports and other similar activities.
5. PSYONIC advanced bionic hand can perform various controlling actions. Machine learning allows the hand to mimic the user's movements. There are pressure sensors that can relay touch sensations. Not just that, a compliant four-bar linkage mechanism makes the fingers of this prosthetic hand more impact resistant.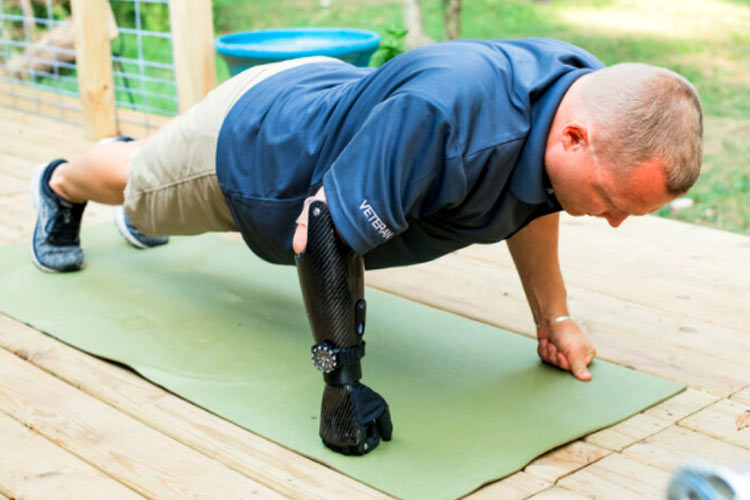 Talking about neural bionic, years back, doctors implanted a chip in Mr. Ian Burkhart's brain who met with an accident and broke his neck on the sandy floor, permanently losing the feeling in his hands and legs. Researchers connected a sleeve of electrodes to his arm that relayed electronic signals from a computer connected to a chip implanted in his brain thereby controlling the hand movement. The chip helped him regain the sensation in his arm.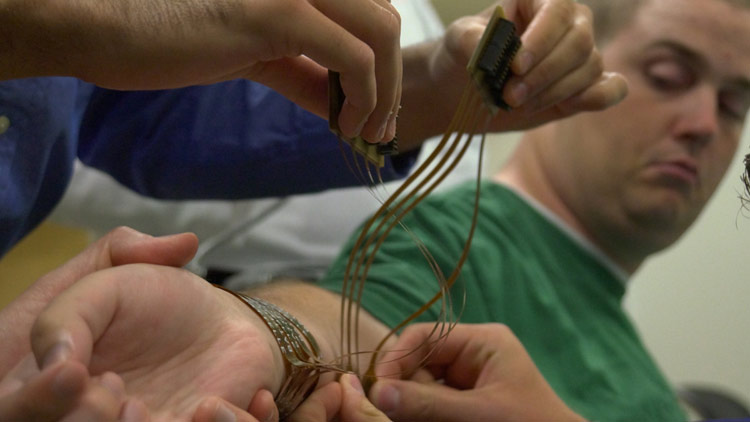 Other than this, Elon Musk's company, Neuralink is working on neural implants that will enable users to control a computer or mobile device from their brain.
Modular Prosthetic Limb (MPL) developed by Johns Hopkins Applied Physics Lab is said to be one of the coolest and advanced prosthetic arms ever made. The arm directly attaches itself to the device that is integrated into the person's bone and it can be controlled wirelessly through electrical signals generated by muscle contractions picked up by the two little devices strapped to the person's body. It can be split into different parts and can be used individually. After careful neurosurgery, people can also feel what they are touching. AMI (Agonist-Antiagonist Myoneural Interface) is a technology that attaches to the muscles in the body and forms a bond. It lets the person control the bionic limb easily.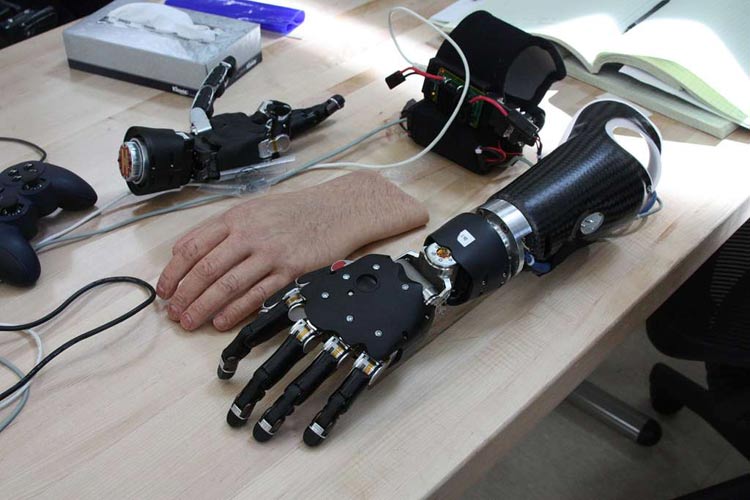 Talking to Mr. Vivek Ganti, Associate Manager from Makers Hive, we got some insight on what is the present and future scenario of bionics and recent advancements that have taken place. We also asked him about their 'Made-in-India' bionic arm, KalArm. Here is what he said:
Bionic hands are now equipped with advanced pattern recognition algorithms for individual finger control to achieve a wide range of functional grips such as power, precision close, adaptive, tripod, etc. 3D printed bionic arms are one of the latest advancements in the Bionics industry. They are becoming very popular these days because of their lightweight, durability, futuristic looks, and cost-effectiveness.
A lot of research is going on in this Industry to give back the sensation of touch to the user using tactile feedback sensors. With this technology, the user can feel the characteristics of an object that he/she is touching, how hard he/she is pressing it, understand the texture, rigidity, and various aspects of the object which is a crucial step towards mimicking a biological hand.
KalArm is India's First Bionic hand. It is one of the most advanced bionic hands in the world and yet the most affordable. It costs one-tenth the price of western alternatives while providing amazing features like 18 Pre-defined Grips, 6 Custom Grips, 8 Kilograms of lifting capacity, Performance Monitor, Mobile App connectivity, Over-the-Air Firmware updates, an option to add customizable panels, and many more.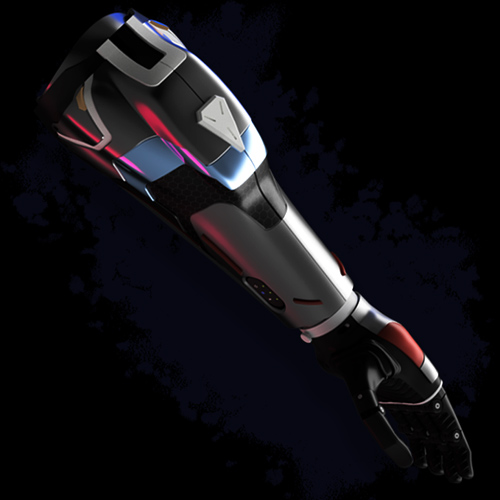 What will be the future of Bionic Prosthetic?
If you are a gaming freak, you surely are aware of the Cyberpunk 2077 game released in December 2020. Set in the near future where technology has advanced to a point when people can modify their bodies in different ways; it's a fantastic game that gives us a glimpse of what the future of bionics holds.
Do you think Cyberpunk 2077 will be the future of bionics? Wrapping it up, I would say bionics is definitely redefining the future of prosthetics. Advances in bionics can enable users to integrate extra-skeleton onto their bodies. Reaching the next milestone, integrating systems with the body to improve sensory feedback will require the expertise of electrical engineers. Till we see more, we can run our imaginations a little bit wild!