High Altitude Ballooning (HAB) has become the new attraction among 'Space' enthusiasts. They use standard whether balloons which can carry few Kilograms of payload, which may include Camera, tracking device, some sensors etc. All these data is sent to the ground through the Radio Telemetry link and further sent to a central server, from where anyone can access it using internet. This system can track payload at more than 800km of distance. Of course you need to take permission from the Flight Control in your country (like CCA in UK) before launching the Balloon.
Dave Akerman, who made lot of HAB projects, this time used the power of Raspberry Pi to capture the beauty of sky 'near the Space'. He used a WebCam (Logitech C270) with the Raspberry Pi and attached it to a Medium sized weather balloon to go up in the sky, and after some time Raspberry Pi started sending the beautiful images of the Sky. Here is the Raspberry Pi in the Sky Project detail.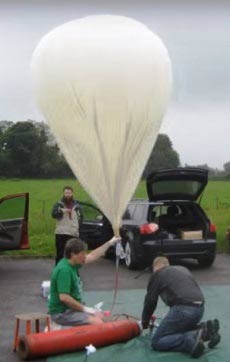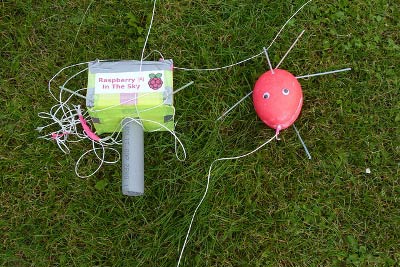 A Radiometrix NTX2 radio transmitter is connected to send the data and images down to the ground. A GPS receiver is also attached to track the location of the Balloon. To power the Raspberry Pi and webcam, 6 Energizer Lithium AA cells are used, along with a linear low Dropout Regulator, which provide approx. 5v 500mA power.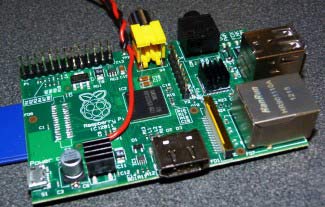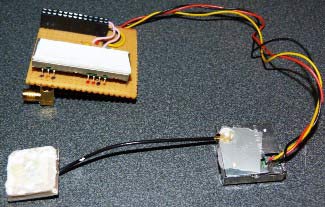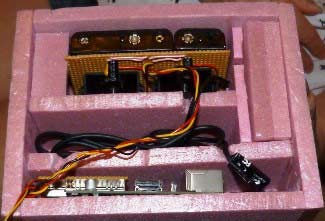 Dave wrote a small C program to serially send the GPS data to the Ground using RTTY (Radioteletype) and SSDV is used to send images through the Radio Link.  Temperature and atmospheric pressures is very low at high altitudes and this may create some problem with Raspberry Pi and other components at below -50 degree C temperature, but this system itself generate enough heat to counter it. Even Dave added heat sinks to Raspberry Pi chips and voltage regulator. Dave took the flight permission from the CCA (UK) and put the whole setup in a box of 10mm thick 10mm thick EPX material and finally launched it with the Ballon.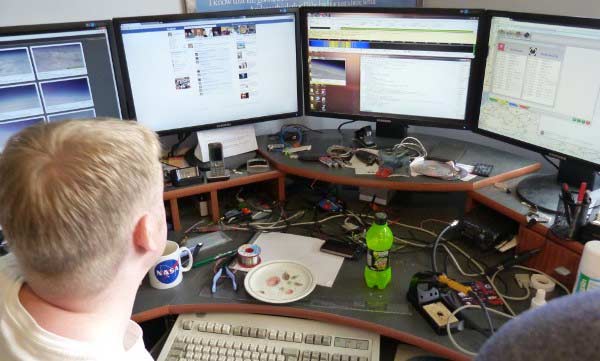 A GoPro is also added in payload by Dave's friend Anthony Stirk, and this GoPro also sent spectacular images of Earth along with the images sent by Raspberry Pi. With Raspberry Pi, GoPro and a extra tracker, the total payload became 1 Kg. Their balloon went up to the record 40km of altitude and placed it at 12th highest in UK altitude record table. They were tracking the balloon and watching the received images from their mission control at Dave's house. After bursting of Balloon, Dave and Anthony tracked the GPS location of Balloon and drove there and get the Raspberry Pi setup and GoPro in perfectly working condition.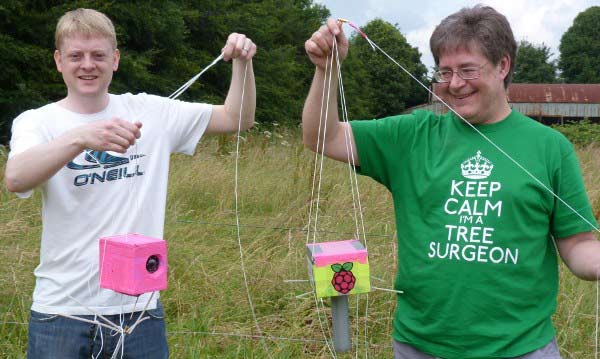 Dave provided all the SSDV images, videos and making process in his project page. Although this project requires some efforts and permission from government but it's a great DIY and fun Raspberry project to try and capture the beauty of Space at low cost. And it feels great to get the live feed from 'near the space' like you are controlling some space mission. Further you can get more info to build the project like this from here.