Published
November 29, 2021
0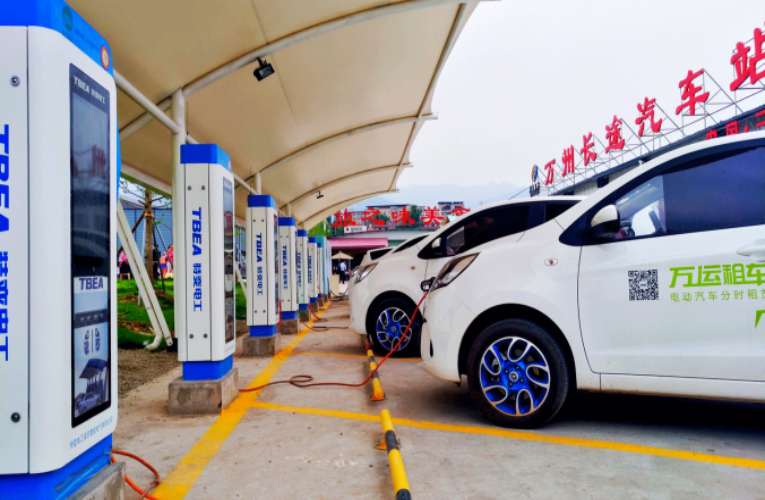 The batteries used in the cars are solely manufactured in China and also the minerals that power the batteries are mined and refined by the Chinese private firms
When it comes to the unleash of electric and autonomous vehicles, the first name that appears globally is Tesla whose market value for electric cars stood $1tn. But, behind this success, there is also the deep story of China's manufacturing dominance. Interestingly, Tesla's manufacturing unit that is located in Shanghai manufactures more vehicles than the one located in California. 
The batteries used in the cars are solely manufactured in China and also the minerals that power the batteries are mined and refined by the Chinese private firms. To reduce environmental pollution and prevent release of harmful gases, the entire automobile sector is now transforming into battery-based electric and due to this companies from various parts of the world are involved in the rat-race of enhancing their battery supply chain as well as extraction of minerals.
A year back, there was a total sales of 1.3 million vehicles by China, which is more than 38-40 percent of international sales and it has made the country the globe's largest market for electric cars. Experts also stated that around 30 percent of the international EV battery market is largely dominated by CATL, a Chinese battery maker and 85 percent of Cobalt has been shipped by Chinese refineries. Cobalt is basically required to perk-up the longevity of lithium-ion batteries. Throughout the world, a huge volume of Cobalt is shipped from Democratic Republic of the Congo (DRC), where Chinese firms control 70 percent of mining in the region.
In fact, back in August this year, one of the leading Chinese mining firms, Molybdenum Company (CMOC) has proclaimed to augment production of cobalt and copper with an investment of $2.5 bn. It is then followed by purchasing a share of 95 percent with an investment of $550 bn in Kisanfu Cobalt and Copper mines. In the region of DRC, at least three cobalt-copper mines are spearheaded by Chinese magnate Huayou Cobalt and is claimed to be an imperative player in the supply chain segment.