Published
October 3, 2019
0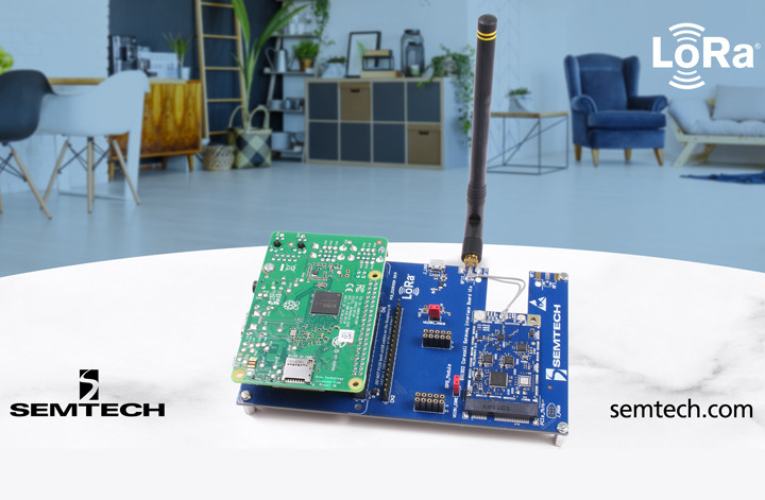 Semtech Corporation has announced the availability of the LoRa Corecell reference design developed for LoRaWAN protocol by targeting the indoor gateway applications for home, building and factory automation. The reference design includes two new integrated circuits (ICs), LoRa based Gateway baseband transceiver( SX1302) and the low power multi-band Sub-GHz RF Front End (SX1250), which enables the customer to install cost effective indoor gateway solutions.
The LoRa Corecell reference design provides the "minimum optimized solution" to build a gateway application, which is represented in the name "Core" and "Cell". Both (SX1302 and SX150) the ICs used are designed in a way to reduce the power consumption up to one tenth the power of legacy products, which enables the usage of power constrained USB- base gateways and mobile battery operated gateways.
The new product provides a small package form factor while increasing performance based on large numbers of modulators and demodulators and also reduces the overall cost in BOM (Bill of Materials).  In addition Spreading Factor five and Spreading factor Six were added to support high data rates and to reduce the time on air.
Features
LoRa-based Gateway Baseband Transceiver (SX1302):
LoRaWAN® Class A/B/C, all regions
125 kHz LoRa reception with 8 x 8 channels LoRa packet detectors, 8 x SF5-SF12 LoRa demodulators, 8 x SF5-SF10 LoRa demodulators and 125 /250 / 500 kHz LoRa demodulator.
(G)FSK demodulator
Direct interface to Semtech transceivers
Multi-band Sub-GHz Radio Frequency Front End (SX1250):
+22dBm Output power
Lower UHF bands 169 and 433 or 490 MHz
24 QFN (4mmx4mm)
To know more about the LoRa Corecell reference design for indoor gateways you can visit this product page of Semtech.