Published
August 13, 2020
0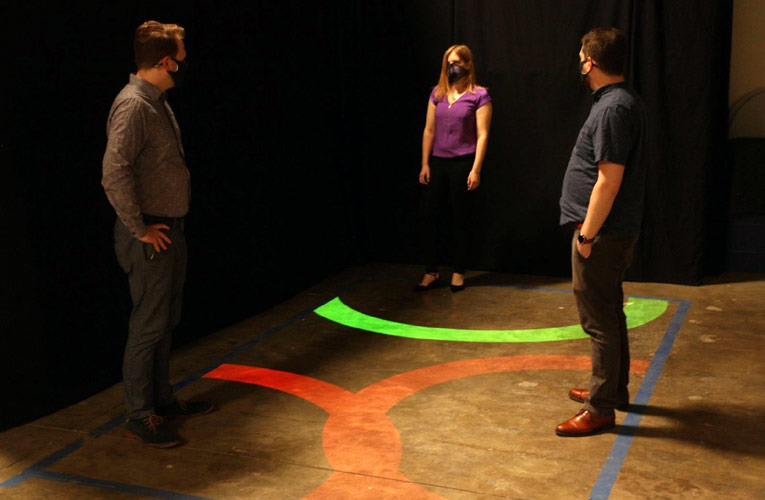 COVID-19 virus spreading across the globe at such a vast scale has given a new edge to the technology. More and more innovative ways are being developed to ensure the spread of this virus is stopped or at least minimized as far as possible. Managing social distance is one way to avoid the spread of the virus.
Florida-based multimedia and audio-visual solutions provider, Crafted Design has recently come up with AR social distancing tool named QueueSight. The system is built on a visual engine and the projected rectangular graphics. The tool with real-time sensors technology and graphics creates a responsive dynamic system to let people self-manage social distancing. The augmented reality (AR) social distancing tool uses sensors technology to keep people safely distanced in places that are crowded like airports, theme parks, retail stores, restaurants, stadiums, concert venues, etc.
It includes two main social distancing tools viz. ceiling-mounted sensors and a customizable visual engine with on-the-floor projectors. The overhead sensor detects and tracks the distance between two or more people. When they get too close, the overhead projected green light on the surrounding floor changes to red, thereby alerting the individuals so that they can step back and maintain a particular distance. The projections can be in the form of rings, blocks of colors, logos, arrows, or captions.
Besides, the system is completely passive which means there is no need for people to carry a wearable device. Also, this eliminates the need to collect any data. Summing up, it is ideal for commercial settings where it is expected that the general public will not tolerate excessively intrusive social distancing tools.