Published
October 7, 2021
0
Backed by various incentives and investments over the past couple of years, the electric vehicle sector in India has been growing rapidly, but when compared to its competitive nations like China, US, and the European countries, the growth of this sector is still insufficient. This is mostly due to numerous impediments such as weaker banking finance, lack of awareness of these vehicles, and very little attention towards implementing cutting-edge technology and modern-day equipment. Apart from that, in India, there is no price equivalence between ICE and electric cars. Anxiety is another key area where people are mostly worried because they are not sure whether they can reach from point B to point A before the battery gets finished. In all these regards, Shamal V P, Practice Head – EV Systems, Tata Elxsi, highlighted exclusively to CircuitDigest that how the implementation of new technologies plays an important role in boosting the EV domain, and why charging should not be a major concern for urban mobility.
Q. When compared to Europe, the US, and other South Asian countries like China, where do you currently paint the picture of the Indian EV sector? Where do you see its growth in the coming five years?
As we are witnessing today, the 2-3 wheeler segment and last-mile connectivity/fleets are adopting Electrification in a big way. Additionally, in the luxury/semi-luxury segment of four-wheelers, there could be widespread adoption due to the engine size restrictions that may be imposed and the improved performance that Electric vehicles can offer - not to mention the feel-good factor that comes with driving a non-polluting vehicle. However, for the remainder, a more extensive scale deployment of charging infrastructure - particularly on highways - is required, which will take time. Fuel cell and CNG vehicles are likely to grow faster than pure battery-electric vehicles in the heavy commercial vehicle segment over the next five years.
Q. What is the importance of technology in boosting the EV sector? How much importance do you give to technology?
New technologies play a critical role. The crucial point to remember is that technology that works well in one region may not work well in another. The overall geopolitical environment, supply chain management, infrastructure availability, terrain, driving conditions, and driving patterns/behaviors all contribute to selecting the appropriate technology for that region whether for the battery, traction, charging, or the entire vehicle design.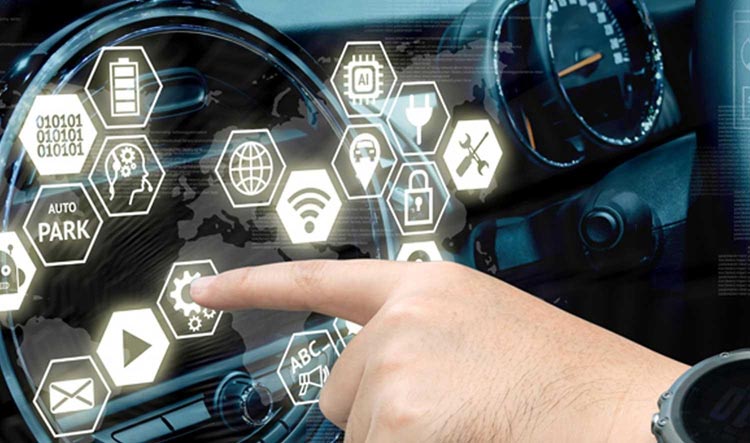 Source: Tata Elxsi
Q. What are the various challenges currently this sector is witnessing? Can you point out some of the appropriate solutions that could solve the challenges?
The critical challenges are undoubtedly cost – how can electric vehicles be made cost-competitive as compared to internal combustion engines and range. Secondly, whether the electric vehicle driver can overcome range anxiety. Naturally, in the long run, having battery recycling technology and infrastructure in place and generating green electricity for charging are critical issues to address. With vehicles becoming digitally connected, a more precise range estimation can be performed. Additionally, it can assist the user inadequately planning their travel to ensure a stress-free drive. In terms of cost, the key is to optimize the battery size.
Therefore, utilizing efficient energy and thermal management techniques and selecting the appropriate battery chemistry is critical. Complex control strategies are being developed to increase the electric vehicle's overall energy efficiency.
Q. What are some of the unique technologies you are looking to deploy to support upcoming electric vehicles?
As the world is quickly embracing the shift to Electrification, Tata Elxsi is at the forefront of helping OEMs, manufacturers, and technology firms realize their EV dreams. Tata Elxsi has been at the forefront of delivering end-to-end electrification services to our customers, including activities through software, hardware, mechanical, and cloud implementation, thanks to comprehensive research and development at state-of-the-art laboratories and testing facilities, creative solution accelerators, and global partnerships. One aspect that we are looking at is more efficient, magnet-free motors. Concerning the battery - newer, safer, and more energy-dense chemistries utilizing solid electrolytes are being developed. In addition, we are developing solutions based on digital twin concepts to address several critical issues, including battery life prediction, range, and range optimization.
Tata Elxsi has also developed solutions for electric mobility with the highest safety standards. Tata Elxsi has helped OEMs, and suppliers save money and time by creating our own lab-based mobility HILS solution that can simulate real-world scenarios in the lab. Customers can avoid colossal investments associated with in-house test systems' non-availability of qualified personnel in the EV domain using a plug-and-play platform for the Hardware In-the-Loop Simulation (HILS) framework with a flexible Validation-as-a-Service (VaaS) business model.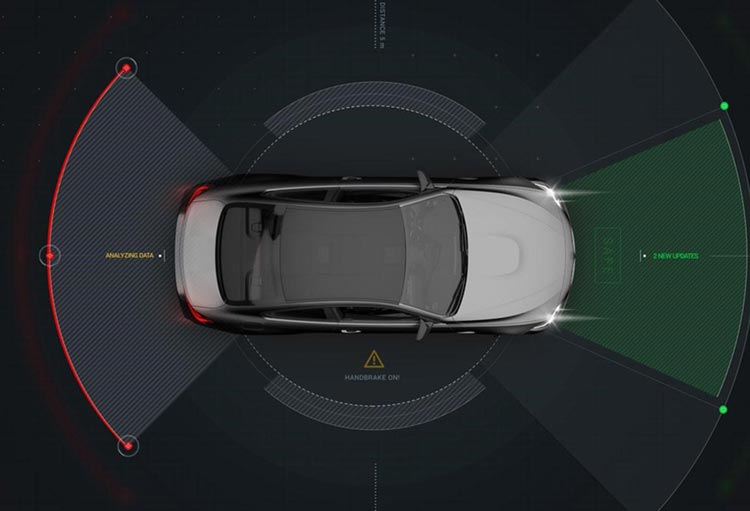 Source: Tata Elxsi
Q. When you speak of electric vehicles, the primary concern among buyers and researchers is that it's a worry of battery or a charging station. So, what are your views on it? Do consumers still worry about charging stations?
Battery costs have decreased significantly over the last couple of years, allowing for more extensive and efficient batteries. However, it remains a source of concern. Battery costs must continue to decline to the point where the costs of an ICE vehicle and a Battery Electric Vehicle BEV are comparable. While charging stations, particularly fast chargers, are critical on highways, they should not be a major concern for urban mobility.