Published
November 8, 2022
0
Earlier this year, India reached the fifth rank in electronics manufacturing. This is a remarkable achievement when compared to 11th rank ten decades ago. The underlined strengths are indicating that the situation is very optimistic about the potential of India to achieve the target of US dollar 5 trillion economies by 2026 and 300 billion dollars will be contributed by electronics manufacturing. The PCB industry is of immense importance for the ESDM sector globally, claims experts.
Sanjay Agarwal, President of ELCINA and managing director, Globe Capacitors said, "At present, almost 85 percent of PCB requirements are imported, which is not sustainable and makes us susceptible to fluctuating global crises. PCB manufacturing requires high-quality infrastructures and is characterized by a very high output ratio of 1:1 or 1:5. It has a complex supply chain and the equipment required for its manufacturing are very expensive. The government has been very supportive to the industry and is offering value addition and expansion in domestic manufacturing, especially in components and PCB."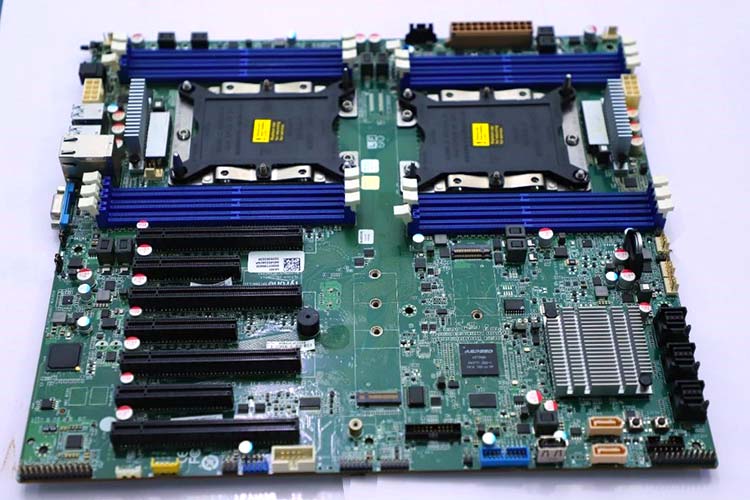 According to some media reports, the government has highlighted the imperativeness of crafting a huge PCB ecosystem in the country. In order to meet the same, the country requires adding innovative large-scale PCB plants addressing 5 million Sq. Meters of ML and 2 Million Sq. meters of Flex/Rigid-Flex units in the coming five years. Currently, the nation requires 7 large PCB factories equipped with 1 Mn. Sq. M plant capacity. Moreover, it requires an investment of Rs 7,000 Crores that will provide a yearly revenue of Rs 10,500 crore along with a direct 7000 jobs and 35,000 employment indirectly in the value chain. The experts stated that India needs to create a dedicated supply chain for the current PCB units in India as it will offer various advantages.
The industry experts highlighted how successful the Make in India initiative is and how India is able to develop the PCB ecosystem in manufacturing. Globally, the PCB market is 80 billion euros in 2021, which is about 24 percent from 2020. Two reasons for this are the pent-up demand as well as the high raw material prices and they added the sudden spike in the growth. This is now about to reach 95 million to 100 million dollars. Globally, HDI PCBs witnessed massive growth compared to other PCBs and are the fastest-growing market in this segment. According to an expert who wishes to be unnamed mentioned that there is no need to invest further in SS and DS PCB units in the country.
The country now has a decent demand of nearly 33.1 million Sq. Meters, which is likely to reach 41.1 million Sq. Meters in SS and DS PCB units. India has nearly 150+ PCB manufacturers who have the required capacity to meet at least 30 percent of the nation's capacity (8-10 Million Sq. Meters). But, unfortunately, they are not able to meet this requirement and could sell only 2-3 Million Sq. Meter, while the rests are completely exported. In fact, they are not able to meet the price of imported PCBs from China at zero import duty. China has now turned to be the world's largest importer of low-end PCBs and they have made this into commodity products. The point is India could do well in meeting this requirement if there is a huge effort to bring down the costs by having large capacities and a supply chain ecosystem in the country.
Justifying the statement above, A.M. Devendranath, CEO, Feedback Advisory, Research Partner ELCINA said, "The dominant global PCB players are from China and Taiwan covering 35-40 percent of the market. The global firms generate 2-5 billion dollars of revenue, which is much more than the total demand of the Indian market. China now has about 1250 PCB manufacturers from which they are close to 1500 units. The US had a 26 percent share in the total PCB market in 2000 and is now down to 4.5 percent, whereas, in the same year, Europe had a 16 percent market share and is now crippled to 3 percent. The Indian market's estimated demand for PCB is 26,000 cores from 2021 to 2022 and has millions of dollars of PCB consumption. The PCBs of the PCBAs have 20 percent of the market and 80 percent of the market is the main PCBs that are consumed in India. Around 2.8 million dollars of main PCB consumption is in India."
PCB Market in Size- India Vs Global
Approximately 200+ PCB shops in India
Approximate Domestic Production $350-$400 Billion
10-15% CAGR for The Indian Industry
Global Market Size Approximately $80 Billion, India's Share <0.5%
China, South Korea, and Taiwan hold more than 70% Market Share
Over 90% of India's PCB Requirements Met Through Imports
Over 50% of Total Domestic Production Exported
95% of PCBs Produced are S/S, D/S, 4L & 6L
India is a signatory of the ITA1 agreement under the aegis of WTO, which stipulates zero duty on various commodities including PCBAs. This has resulted in the free flow of import of PCBs and because of these scenarios, investments in PCB manufacturing remain very low. This has prompted the government to make significant efforts over the past few years to promote the PCB industry. Now, the M-SIPS, which provides 25 percent reimbursement on Capex incurred on investment barring land, has been subsequently replaced by the SPECS scheme, which is the same but excludes building for incentive purposes. The PLI scheme offers incentives for incremental turnover with a certain minimum investment and minimum incremental turnover. Backed by these schemes every state government has its respective electronic policies which provide incentives of various types such as capex, SGST paybacks, interest subventions, etc. Moreover, the government is actively persuading large buyers to increase localization content and trying to build a narrative for Make-in-India. This will lay the foundation for the growth of the PCB industry going forward along with huge opportunities.
In a previous interaction with CircuitDigest RS Simha, MD & CFO, AT&S India told CircuitDigest exclusively that currently, the industry is facing a challenge of balancing supply and demand environments. We see the growing impact of a slow supply chain and expect challenges by missing components for the industry. The majority of the industry is now shifting towards 'no impact' & 'minimal impact' in various components categories and no disruption in the supply chain is the urgent need of the hour. He also opined that they are expecting the demand to remain strong for PCBs. Currently, the PCBs that are made in India are designed for use majorly in high-end automotive, and industrial applications along with medical. The industry, however, tends to experience demand-supply imbalances in copper-based materials such as copper-clad laminates, prepregs, and copper foils in addition to huge material escalation costs coupled with high supplier lead times.
Experts also added that the industry now requires huge investment to meet the demand-supply gap. Apart from that various startups are required in the space of the PCB ecosystem to support the various requirements of the industry. Varun Manwani, Director at Sahasra Group of Industries said, "The current PCB manufacturers must look for association with foreign firms for deep assistance in technology to craft potentials for sectors that are importing PCBs. If the momentum in manufacturing augments, it could start off the manufacturing and design of several multi-layer PCBs, and also the commencement of making semiconductor chips (ATMP) could be a reality soon. During the initial stage of PCBA operations, value addition could be around 3-6 percent and in the coming few years (mostly 3 years), it could increase to 15-20 percent or more than that".